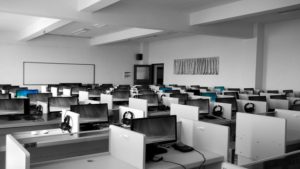 Cyprus Employment Law
Cyprus labour law is an area of law made up by case law and statute. Legislative instruments govern certain aspects of an employment relationship whereas the employment relationship generally is based on ordinary contract law.
Christos Paraskevas LLC advises on a wide range of labour and employment issues, including setting up employment policies and compliance practices, employment contracts, collective agreements, restrictive covenants, termination of employment, information and consultation, employee share option plans, social insurance, employer and employee obligations, redundancy, unfair dismissal, protection of maternity, discrimination at work, health and safety, corporate immigration, providence fund registration, liaising with ministry and trade unions, collective agreements, confidentiality and non-compete obligations, employer manuals, employment dispute resolution.
In addition, Christos Paraskevas LLC maintains significant experience in employment litigation, representing both employers and employees in cases of redundancy claims, unfair dismissal claims, enforcement of employee's rights and other disputes relevant to Cyprus employment law.
Our firm routinely answers queries from individuals and corporate clients on employment law matters. If you have a query or wish to receive further information, please contact us.
If you wish to speak to a member of our team then please contact us.