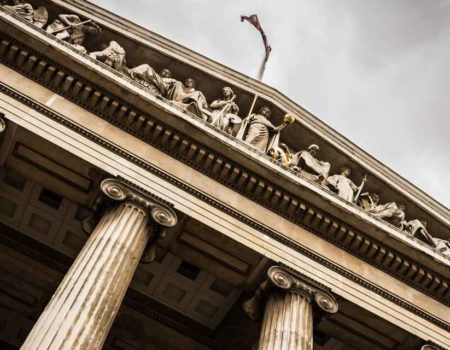 Litigation and Dispute Resolution
Christos Paraskevas LLC has a wide commercial and civil litigation practice, covering all areas of commercial and civil law and our lawyers deal with highly complex cases in areas including business, commercial and civil law.
We are committed to providing value through timely and cutting- edge advice that is also commercially viable and we strive to gain a thorough understanding of our clients' needs.
Our practice has extensive experience in the following areas of litigation:
Commercial and Corporate Litigation
When business disputes occur, our firm has the right experience and capability to deal with all the potential issues that may arise. We represent both corporate clients and individuals over corporate areas of the law on securing and protecting their legal rights in Cyprus through court procedure.
Our practice has extensive experience in the following areas of litigation:
Shareholders' Disputes with particular emphasis on complex shareholders' disputes, interim reliefs, including anti-suit, freezing (Mareva injunctions), disclosure (Norwich Pharmacal injunctions ) and search injunctions (Anton Piller injunctions).
Directors' and Officers' Liability Claims
Minority Shareholders' protection and derivative actions
Breach of fiduciary duties actions
Compulsory Liquidations
Members Voluntary Liquidation
Creditors Voluntary Liquidations,
Corporate Voluntary Arrangements
Receiverships
Winding-up applications
Recognition and enforcement of foreign judgments and arbitral awards
Injunctive relief for the prevention of the dissipation of marital assets in the context of multi-jurisdictional divorces
financial investigations, interim orders to identify, trace and preserve assets in Cyprus or abroad, enforcement of recovery actions, concerning a suspected or confirmed corporate fraud.
Business Crime, Commercial Fraud and Cybercrime
Our Law Firm represents clients with particular focus on business crime and commercial fraud and we have been engaged in disputes involving complex commercial agreements and procedures and accounting standards. Moreover our team of lawyers can assist and advise you on the best actions in order to protect your data in case of cybercrime cases.
Our practice in this area focuses in particular to the following:
Fraudulent alienation of assets
Company Fraud and Conspiracy to defraud
Cybercrime
Cyprus Securities and Exchange Commission disputes
Restraint proceedings
Interim Measures
Interim orders and prohibitory injunctions are temporary rulings that are issued in order to ensure that the rights of the Parties are protected until the competent Court reaches its final decision.
Our Litigation Team has the expertise and the experience to advise on the most appropriate interim actions to take, depending on the specifics of each case and its' objectives, in order to protect our clients' best interests.
We prepare and submit the required applications to the competent Court in Cyprus for one (or more) of the following Interim Orders:
Freezing Injunctions (known as Mareva Injunctions)
Chabra (freezing) Orders
Prohibitory Injunctions (i.e. interim orders blocking the exercise of certain acts)
Discovery and Tracing Orders / Norwich Pharmacal Orders
Search Orders / Anton Piller Orders
Gagging Orders
For any further information, please contact our law firm at info@paraskevasllc.com or telephone: (+357)22432800.