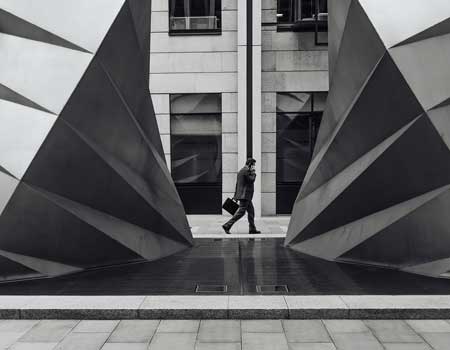 Cyprus Company  Formation
Christos Paraskevas LLC manages the full range of corporate services and assist local and International clients in all steps of the formation process of a new Cyprus company or the formation of a complex structure of various Cyprus companies. Moreover we offer a full range of nominee and trustee services for annual maintenance of a Cyprus company.
The incorporation of a Cyprus Company can be effectively utilised by entrepreneurs for International Tax Law Planning purposes and at the same time enjoy the status of being located at a reputable business centre within the European Union.
Cyprus company formation allows investors and entrepreneurs to conduct their business both locally and internationally subject to a low corporate tax rate of 12,5%, which is one of the lowest rates in the European Union. The low tax rate makes the formation of a Cyprus Company ideal for holding and investment purposes.
A Cyprus company can benefit from the double taxation treaties that Cyprus has signed with many countries all over the world, which, enables Cyprus Company offsetting tax paid in one of two countries against the tax payable in the other, in this way preventing double taxation for businesses and individuals.
Another advantage that the incorporation of a Cyprus Company provides to its shareholders is that there is no withholding tax on dividends paid by a Cyprus Company to its foreigner shareholders. Additionally, a Cyprus company may be incorporated and fully owned by foreigners.
The low Cyprus tax law regime coupled with the wide network of double tax treaties that Cyprus has signed with many countries, makes the idea for incorporating a Cyprus Company more attractive in the following tax planning structures.
Types of Company Formation
Holding Company
Trust Company
Finance Vehicle Company
Trading Company
Royalty Company
International Investment schemes
Our law firm offers a full range of services for incorporation and annual maintenance of a Cyprus company, as follows:
Incorporation – together with everything the process implies
Preparing and holding meetings of directors and shareholders
On-going management and administration of the Cyprus Company
Corporate Secretarial Services – maintenance of share registers, basic management and shareholder resolutions, amendments to Court register, holding of AGM's, submission of financial statements and related year end procedures;
Provision of corporate or individual nominee shareholder(s) under trust agreement;
Nominee Directors
Shelf Companies – provision of operational, newly-established, limited liability companies, including tax registration, statistical office registration and operational bank accounts;
Accounting and Payroll Services
Liquidation Services – full accounting and corporate secretarial support in opening of the liquidation process, notification to the Court and public, maintenance of accounting records, preparation of the financial statements, and closing procedures
Virtual Office Services – designated telephone lines, fax numbers, mail forwarding, internet and email
Drafting, negotiation and implementation of shareholders' agreements
Opening a Cyprus Bank Account
Once we have assisted with Cyprus company formation, Christos Paraskevas LLC can assist the beneficial owners of the Cyprus Company to open a corporate bank account with any of the leading Cyprus banks including Bank of Cyprus and Hellenic Bank or any other Cyprus Bank that the client may request
For any further information, please contact our law firm at info@paraskevasllc.com or telephone: (+357)22432800.