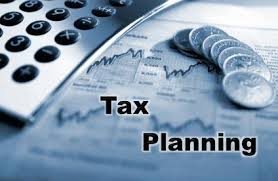 A) Company formation and administration – Tax Planning
i) Cyprus Companies
Cyprus companies are regulated by the Cyprus Companies Law, Cap. 113, which is the main corporate law of Cyprus. A Cyprus Company can be effectively utilised for International Tax Planning purposes, and at the same time enjoy the status of being located at a reputable business centre. Tax costs play a significant role in investment decisions, investors aim in maximising after tax return on investment
Cyprus enjoys a low tax regime and the Corporate tax for resident Companies is imposed at the rate of 12,5% for each year of assessment upon the taxable income derived from sources both within and outside Cyprus. Cyprus is a signatory to a treaty for the Prevention of Double Taxation with many countries all over the world, which, enables offsetting tax paid in one of two countries against the tax payable in the other, in this way preventing double taxation for businesses and individuals.
The low tax regime in Cyprus coupled with the wide network of double tax treaties signed with many countries make Cyprus companies more attractive in the following tax planning structures:
Holding Company, Trust Company, Finance Vehicle Company, Trading Company, Royalty Company, International Investment schemes
Our firm provides a complete range of corporate and fiduciary services, which include, but are not limited to:
Incorporation of Cyprus corporations
Provision of registered office and company secretary
Provision of corporate or individual nominee shareholder(s) under trust agreement;
Provision of nominee directors
Allocating bank accounts and appointing bank signatories:
On-going management and administration of corporations
Preparing and holding meetings of directors and shareholders;
reorganizations,
mergers, including EU – cross border mergers,
joint ventures, acquisitions,
drafting, negotiation and implementation of shareholders' agreements,
local and cross border mergers, corporate restructurings, secured project financing and securitization
ii) International Companies
There are many advantages coming from setting up offshore companies such as a very low rate tax or no taxation at all, preservation of confidentiality of the beneficial owner of the company, low costs of operations, legal and asset protection or limited liability without any paid up capital requirement.
Christos Paraskevas LLC can assist you to register a company in the most popular jurisdictions, with the entire company formation procedure, from the initial incorporation steps to the continued company management and administration.
Our Firm is offering Company formation and administration services in various countries all over the world such as:
-British Virgin Island,
-Seychelles,
-Belize,
-Panama,
-Anguilla,
-Delaware,
and many others.
B) INTERNATIONAL CYPRUS TRUSTS – Tax Planning
On 23 March 2012, the International Trust (Amending) Law of 2012 came into effect reforming the International Trusts Law of 1992. The new Law builds on the existing very attractive Cyprus International Trusts Law and has introduced many new competitive features.
The creation of a trust can:
mitigate tax liabilities, or help in the avoidance of tax;
Assets can be placed in a Cyprus International Trust to safeguard the interests of a beneficiary.
allow a family to retain ownership of property;
permit the control and enjoyment of assets to be maintained, despite giving or selling the assets to others;
benefit certain groups of people, for example, the mentally disabled, while control of the property is withheld from them;
act as a management vehicle. Investment Trust Funds, banks, etc. manage funds for their clients through a structure of a trust and an offshore company that acts as a trustee;
Our firm holds extensive expertise on the creation of a wide range of trust structures and advice on structure of cross-border operations in a tax efficient manner.
Our firm can advise as to the procedure of setting up a trust, draft the Trust Deed and generally complete this procedure. Furthermore, our firm, acting through trustee companies owned and controlled by lawyers in our firm, can act as trustees, settlors, or protectors and administer trusts.
For any further information, please contact our law firm at [email protected] or telephone: (+357)22432800.