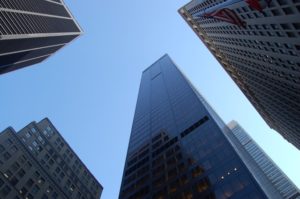 Commercial & Civil Litigation – Debt Collection
Christos Paraskevas LLC has a wide commercial and civil litigation practice, covering all areas of commercial and civil law with particular emphasis on Debt Collection Actions, Shareholders' Disputes, Interim Reliefs, Winding up Applications, Recognition and Enforcement of foreign judgments and arbitral awards, Personal Injuries & professional Negligence actions
Our litigation department works with clients to resolve disputes in effective manner through prompt assistance and sound legal advice. We approach all cases with the philosophy of pursuing the best interest of our clients.
Our law firm provides efficient legal advice and legal representation mainly in the following practice areas:
A) Commercial Litigation
When business disputes occur, our firm has the right experience and capability to deal with all the potential issues that may arise. Our Firm represents clients involved in a wide range of national and international commercial disputes.
Our practice has extensive experience in the following areas of litigation:
Shareholders' Disputes with particular emphasis on complex shareholders' disputes, interim reliefs, including anti-suit, freezing (Mareva injunctions), disclosure (Norwich Pharmacal injunctions ) and search injunctions (Anton Piller injunctions ).
Directors' and Officers' Liability Claims
Minority Shareholders' protection and derivative actions
Breach of fiduciary duties actions
Members Voluntary Liquidation
Creditors Voluntary Liquidations,
Corporate Voluntary Arrangements
recognition and enforcement of foreign judgments and arbitral awards
injunctive relief for the prevention of the dissipation of marital assets in the context of multi-jurisdictional divorces
financial investigations, interim orders to identify, trace and preserve assets in Cyprus or abroad, enforcement of recovery actions, concerning a suspected or confirmed corporate fraud.
B)

Civil litigation
We deal in all areas of civil law, with particular emphasis to
Personal Injuries, Negligence & Torts
Our firm carefully evaluates all cases by thoroughly scrutinizing all the information and we often employ the help of experienced medical consultants and experts to determine the merits of our clients' case.
C) DEBT COLLECTION
We have designed our debt recovery practice so as to meet our Clients' requirements and needs with respect to recovering and collecting amounts due to them.  In all matters, our practice is committed to providing clients with a swift and practical service that is focused on achieving our client's objective in a cost-effective manner.
We have the expertise to achieve the efficient practical and commercial resolution of disputes arising from corporate failures. We have experience of working on behalf of a broad range of clients who are creditors, debtors and insolvency practitioners in Cyprus and other jurisdictions.
Our Debt Recovery legal services entail the following:
Pre-action warnings and collections
Initiation of litigation proceedings claiming the amounts due
Recognition and enforcement of judgments for the amounts due
Bankruptcy proceedings against debtors
Winding-up proceedings against debtors
For any further information, please contact our law firm at [email protected] or telephone: (+357)22432800.